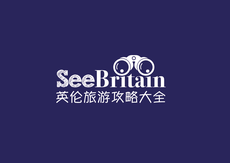 Facts & details
Company number: 10518496
Number of employees: 1-10
Incorporated in: 2016
Company description
See Britain is a tour operator specifically designed for Chinese tourists in the UK. We tailor our itineraries to the interests of each customer and do everything we can to give our customers an immersive, unforgettable experience in the UK.
We work with a wide range of quintessentially British experience days and accommodations and look to arrange those that are best suited to the customers' interests. The tour guides we hire are fully qualified, Mandarin-speaking BlueBadge guides. We pair the personalities of the guides to the customers to ensure total customer satisfaction. Finally, our transport is luxury and private, and is always available to the customer.
We also offer a service of creating a photo album and video tour diary, as a different and creative way to remember a trip abroad. We understand that sharing photos is highly important for Chinese visitors, so this service is sure to impress our customers' friends back home.